More than 100 local and international manufactures presented their services to the visitors of International Exhibition for Contract Manufacturing and Private Label Market SobMaExpo (IPLS) 2022 on 7-8 September 2022 in Moscow.
A record number of visitors – representatives of Private Label departments of retail chains and brand owners – 2252 visited the event! The annual Retail Connect summit has become a foundation for companies in search of growth points, and more than 120 organized meetings between suppliers and retailers have become an important driver for the development of the industry.

According to NielsenIQ, the share of private labels in Russia's largest retail chains continues to grow: in volume terms, it was already over 13% at the beginning of 2022 compared to the same period last year.
The mission of the show this year was to help the retailers maintain rapidly their product ranges after the departure of some foreign brands from the Russian market, and to help manufacturers expand their market presence.

The exhibition demonstrated that private labels are at a new stage of development following a change in the shopping strategy of the majority of consumers. According to analysts, there was a sharp increase in the non-food segment in April this year, where the share of private label sales increased up to 32%. This segment was represented by manufacturers of industrial and household cleaning products, cosmetics and perfumery, household goods, raw materials and packaging, automobile care products and pharmacy products.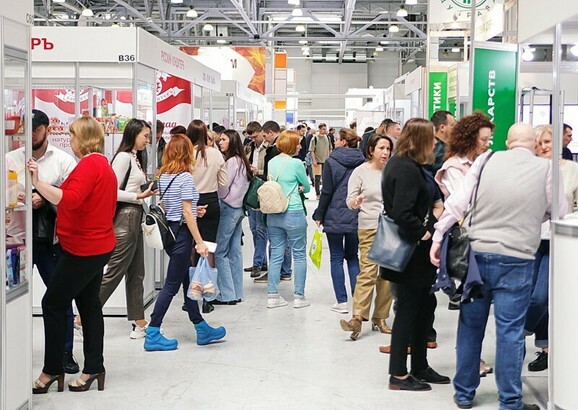 According to research company Romir's September 2022 survey, more than 40% of Russians are willing to buy private label brand products in the categories of pastry and bakery products, dairy products, groceries, fruit, vegetables, bottled water, juices and drinks. These categories still have great potential to attract new consumers. The food segment at SobMaExpo (IPLS) was represented from ready-made meals, snacks, half-finished products and pastry to canned foods, honey and oils.

Visitors and exhibitors had the opportunity not only to get acquainted with the new products, personally evaluate and test them, but also to determine a business development strategy at the annual two-day Retail Connect summit. Experts discussed how to launch a private label brand—choose a niche, organize production, attract the customer—how to continue to effectively interact with retail chains.


More than 120 pre-arranged meetings between suppliers and retailers took place as part of a single business space of Retail Connect. The online pre-planning mechanism made it possible to avoid wasting time in organizing negotiations and to focus on products and discussing the terms of cooperation. The largest retail chains involved in this year's negotiations were X5 Group, Auchan, Ozon Fresh, Yandex.Market, SPAR Russia, Chitay-Gorod, Maxi, Guberniye Apteki, Iris, 7+Ya, Khoroshiy vibor, Euroopt (Belarus) and Umai Group (Kyrgyzstan).


The best private label manufacturers and retailers, chosen by industry representatives, consulting and research & consulting companies, were nominated at the VII Private Label Awards. More than 20 companies received awards in various categories this year.

The next show SobMaExpo 2023 will be held April 4-5, 2023 traditionally at Crocus Expo in Moscow. Market leaders will gather to share their experience in dealing with business issues in a fast-changing environment, present their latest developments and find trusted partners. You can register for business events and get further information about participation on the organizer's website.